Flexible, Simple, Secure,and Reliable

Taisys has decoupled multiple Value-Added Services to enable financial institutions,
transport operators, and MNOs/MVNOs t with innovative solutions
Taisys awarded FIPS 140-2 Level 3 validation for SIMoME® Vault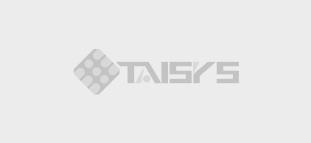 TAIPEI, TAIWAN – April 17th, 2019 – Taisys Technologies, a global mobile security and connectivity solution provider, announced that its SIMoME® Vault has received Federal Information Processing Standards (FIPS) 140-2 Level 3 validation from the National Institute of Standards and Technology (NIST) of the United States. The SIMoME® Vault is a cryptographic module that underlines Taisys' Mobile Identity Solution, specifically designed for government agency and private sector industry applications that require high secu...
Read More

TAIWAN
2019/04/17
Taisys' Mobisphere Inc. signs MOU to establish Mobile eID joint venture with Nahdlatul Ulama the largest independent Muslim organization in the world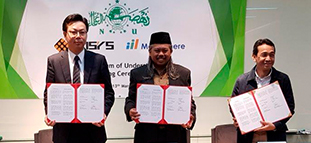 Taipei/ Kuala Lumpur, March 14, 2019 — A Memorandum of Understanding (MOU) has been signed between Taisys' Mobisphere Inc. and PT Nusantara Digital Inovasi (NDI), the digital transformation arm for Nahdlatul Ulama (NU), with the aim of establishing a Joint Venture Company. The mission of the joint venture is to develop, implement and operate mobile eID platform to onboard and register all of NU members and offer services that are beneficial both nationwide and globally over a secured mobile ecosystem. The signing ceremony took pla...
Read More

TAIWAN
2019/03/14
Business Weekly interviews Taisys Group Chairman Jason Ho
TAIPEI, SEPTEMBER 13 - In an interview with Business Weekly, Taisys Group Chairman Jason Ho discussed the company's accomplishments in pioneering the eSIM ecosystem development, and Taisys' Mobile ID delivering the high-security standard and convenience to securing one's digital identity. Business Weekly interviews Taisys Group Chairman Jason HoIssue No.1610, 2018.09.13 – The World's First Operating eSIM Ecosystem"The Smart SIM overlay, which is just a little thicker than a plastic wrap, is not to be underestim...
Read More

TAIWAN
2018/09/13
Taisys India Wins Two Prestigious Awards at the Payment & Cards Summit 6th Edition 2018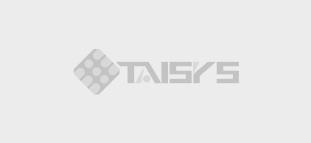 TAIPEI, SEPTEMBER 11 – ​Taisys India has won the two prestigious awards - "Best Mobile Payments Solution of the Year" and " Best Payments Innovation of the Year" in the Payment & Cards Summit 6th Edition 2018. The award ceremony was held at Westin Mumbai on 22nd August 2018. Taisys received these two awards for its core product SIMoME mobile payment, which is based on a patented technology.The award celebrates the spirit of innovation in the BFSI segment and celebrates the ones which show potential to jury of C...
Read More

TAIWAN
2018/09/11
YES Bank ties up with 15 Co-operative Banks to Deliver Mobile Payment Solution based on Taisys SIMoME®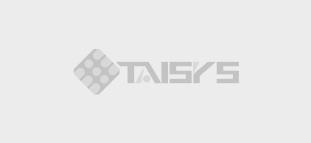 TAIPEI, SEPTEMBER 11 – After a successful pilot run, YES bank of India begins full commercial launch of SIMsePay, a Mobile Payment Solution which can work on both feature phones and smartphones that utilize Taisys SIMoME® Encrypted SMS-based SIM sticker solution, to 15 co-operative banks. Given the stupendous success of the JAM trinity, today almost every family has a phone and an account. Of the 1.2-billion phone users, a majority of these continue to be feature phone users and as per recent reports the growth of feature phones is in...
Read More

TAIWAN
2018/09/11