Flexible, Simple, Secure,and Reliable

Taisys has decoupled multiple Value-Added Services to enable financial institutions,
transport operators, and MNOs/MVNOs t with innovative solutions
Taisys and JCI established a joint-venture for Fintech and Digital ID in Japan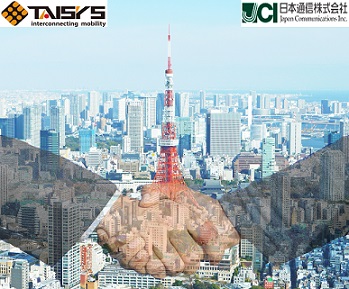 TAIPEI/TOKYO, July 22nd, 2020 --- Taisys Technologies announced, Secure ID Inc.( Japanese registered name : セキュアID株式会社), the JV with Japan Communications Inc. (JCI, Securities Code: 9424). Secure ID will bring together the patented technologies and joint force from both companies to develop and deliver FPOS (Fintech Platform Over SIM) and sub-SIM based solutions for the Japanese market. With the support of the Financial Services Agency (FSA) of Japan, FPoS was evaluated under FSA's Fintech Proof of Concept Hub and received a very high app...
Read More

TAIWAN
2020/07/22
Taisys SIMoME FIDO2 Achieved FIDO2 Certification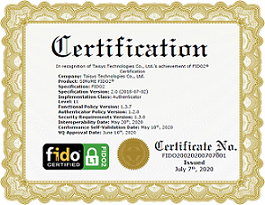 TAIPEI, July 7th, 2020 Global mobile security solutions provider Taisys Technologies announces acquiring FIDO2 Certification for its SIMoME FIDO2 product. This is the first FIDO2 certified product in a SIM card form factor, which can easily transform smart phones into FIDO2 authenticators with security at a FIPS-certified level1.According to FIDO Alliance statistics, 52% of consumer use 5 or fewer passwords for all websites, only 5% of users have unique passwords for each website, and 69% of users want to utilize Biometric verification when on ...
Read More

WORLDWIDE
2020/07/08
Taisys Technologies joined FIDO Alliance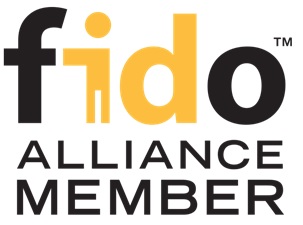 TAIPEI, January 9th , 2020 Global mobile security solution provider Taisys Technologies announced it has joined FIDO Alliance and became an official member.The FIDO (Fast IDentity Online) Alliance, www.fidoalliance.org, was formed in July 2012.It is an open industry association with focus to address the lack of interoperability among strong authentication technologies, and remedy the problems users face with creating and remembering multiple usernames and passwords. The FIDO Alliance is changing the nature of authentication with standards for ...
Read More

TAIWAN
2020/01/09
Taisys and Vantage IT announced the award of ITI homologation certificate in Brazil to provide mobility solution for A3 certificate

TAIPEI/SAO PAULO, December 3rd, 2019 --- Taisys Technologies and it's local partner in Brazil , Vantage IT, announced the award of homologation certificate by ITI (National Institute of Technology and Information) according to ICP-Brasil regulation. This is the first hardware-based cryptographic module for Brazil digital certificate for mobile devices. The certified cryptographic module is in a form of sticker SIM, branded "Certico".In Brazil, hardware A3 digital certificate is required in the authentication process of certain...
Read More

WORLDWIDE
2019/12/03
Taisys affiliate PT. All Access Area partners with HIS and JCI for Digital Banking and Communication Services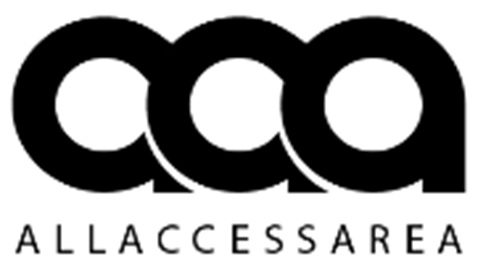 TOKYO/TAIPEI November 21,2019--Taisys affiliate PT. ALL ACCESS AREA (AAA) who drives Digital Transformation (DX) from Indonesia and Malaysia, H.I.S. Impact Finance (H.I.F.), a H.I.S. Group Company, providing banking services under its service brand, "Fimple Bank," and Japan Communications Inc. (JCI) have agreed to the vision to provide integrated digital services on smartphone/cell phone and signed an agreement.The three parties share the same understanding that the mobile e-ID provided by FPoS with subSIM powered by Taisys will bec...
Read More

WORLDWIDE
2019/11/21