Entrepreneurship over UICC
On top of Taisys'patented SIMoME ® technology, now we bring Java together.
The SIMoME ® Java Card technology provides a secure and interoperable execution platformthat can store and update multiple applications on a single device that is also compatible with existing smart card standards.
In tradition, card applications are developed by card manufacturer, in this way card application development become very slow. The versatility and normality of Java cards make it impossible for non-card merchants to develop applications, Such as independent card application developers and even individuals.
With the introduction of SIMoME® Java Card, native functions and features can now be written as applets and updated later via over-the- air (OTA) method as per customers'requests.
This reduces development costs, increases product differentiation, enhances value to customers and also makes SIMoME ® Java Card even more versatile.
Thanks to the exclusive SIMoME ® API, it opens up a brand new possibility allowing programmers to build new smart card applications, based on the communication of SIMoME® Java Card and the existing SIM beneath it, that were previously difficult to achieve.​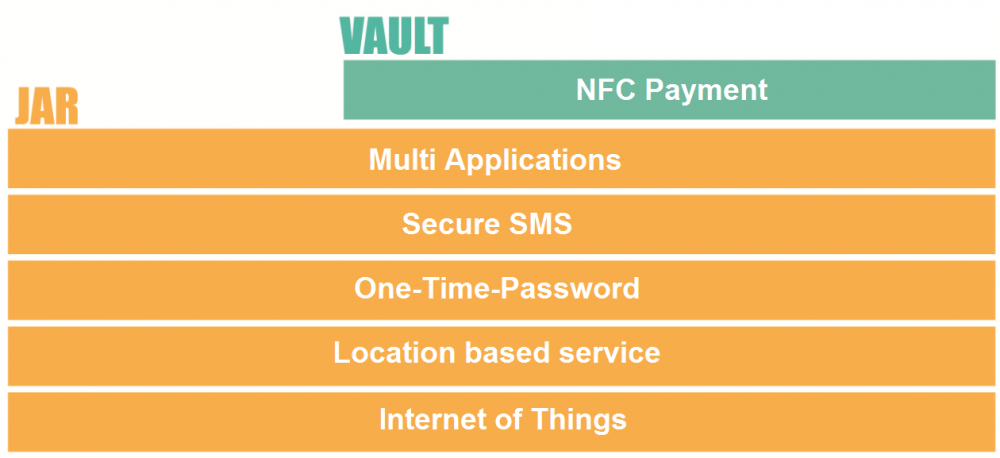 Taisys provides two type of configuration of Java Card for developer SIMoME®JAR 、VAULT
SIMoME®JAR –Smaller memory space for single-use or less-performing applications
SIMoME®VAULT – Newer Java Card, Global Platform version support SWP/HCI and larger memory.